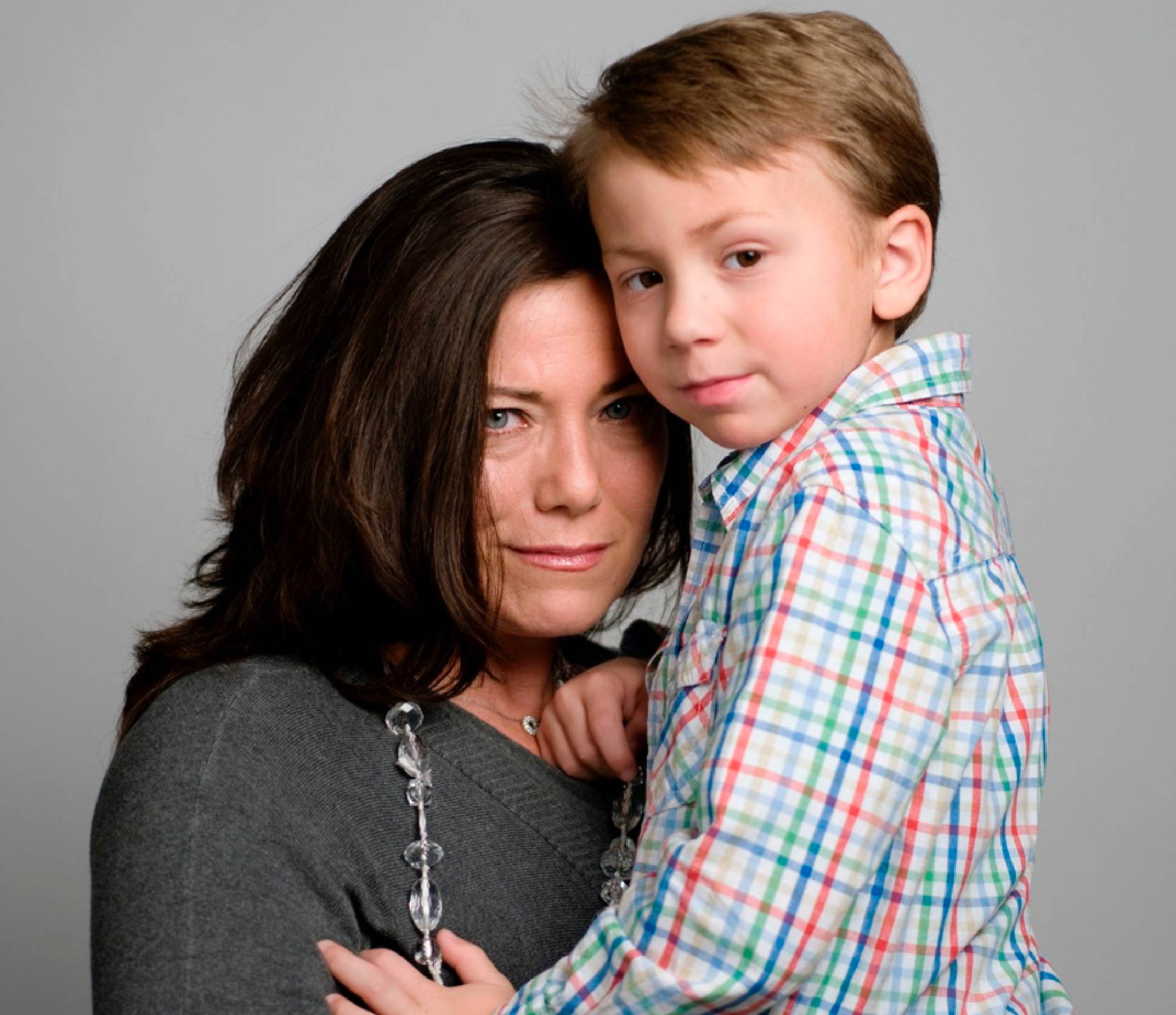 Gretchen Witt
Co-Founder & Executive Director
Favorite cookie flavor:
It depends on my mood.
Favorite thing to bake:
For me, baking is something I do for friends and family as an act of love. It gives me so much pleasure seeing someone enjoy something I baked…whether it's cookies, banana bread, a cake or biscuits.
On a Friday night, Gretchen is:
With my family.
Who inspires Gretchen to #BeAGoodCookie?
Clearly, Liam is always my North Star but I do what I do because I know Liam's expectation is that we would help other kids.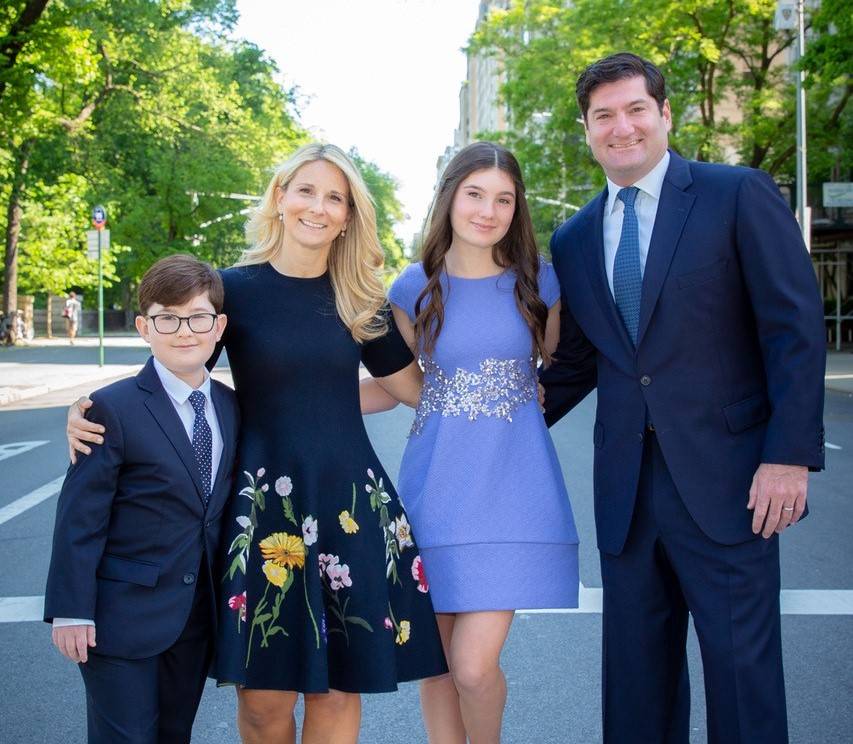 Eve Schenk
Chief Strategy Officer
This is a picture of me and my husband, Wallie (on the left) in Paris, our second favorite place on earth after New York City.
Favorite cookie flavor:
Chunky Chocolate Chip (honestly, I love, love, love all cookies - but am particularly partial to a good chocolate chip!)
Favorite thing to bake:
Baking is not in my repertoire. But appreciating the product of good baking is my specialty—with an emphasis on carrot cake, brownies, and—of course— "good cookies."
On a Friday night, Steve is:
Doing something cultural in NYC—theater, an independent film, or an off-beat performance.
Who inspires Steve to #BeAGoodCookie?
I am inspired every day by the people who surround me who face challenges with a smile and courage.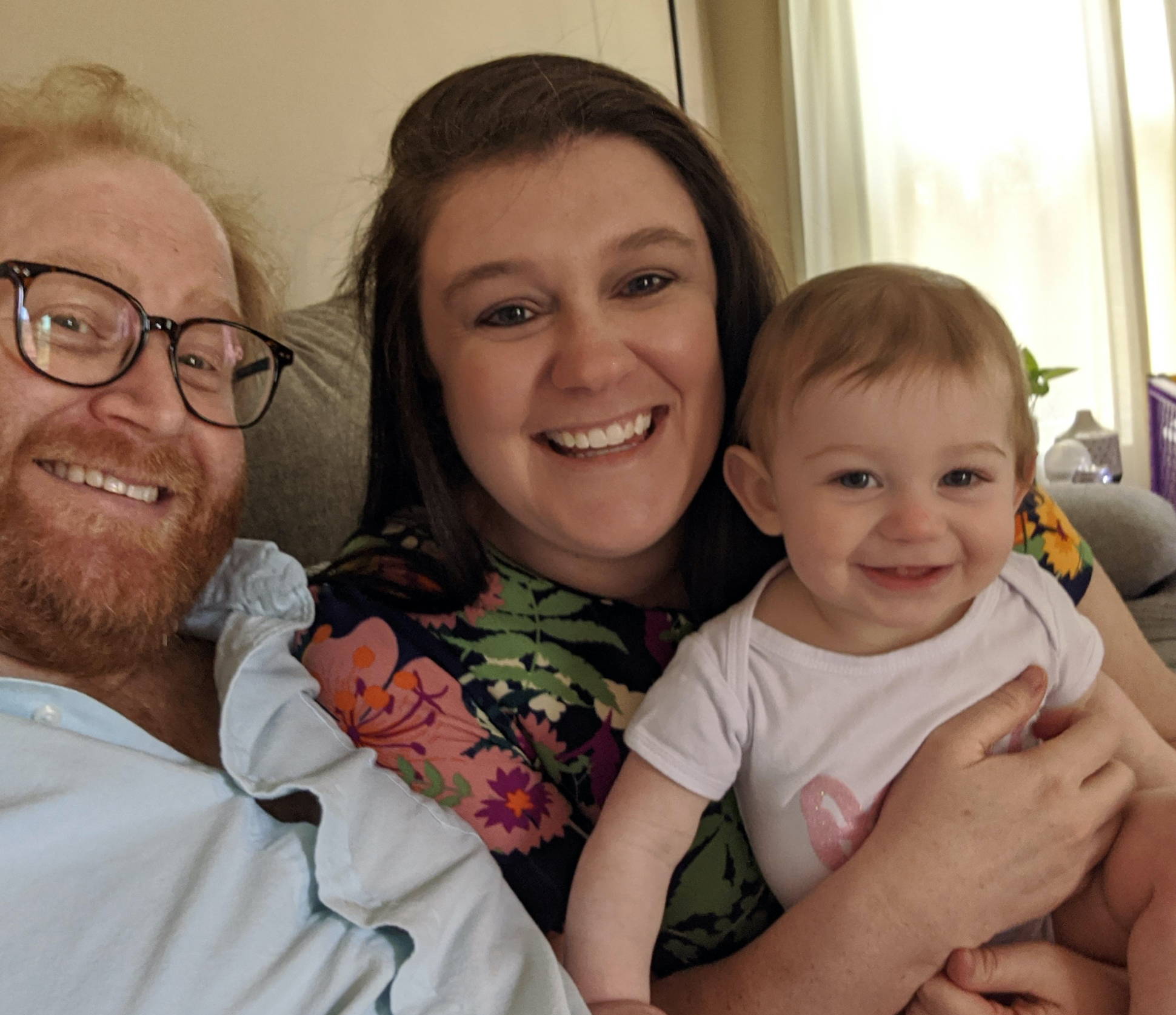 Gayla Freeman
Director, Community Engagement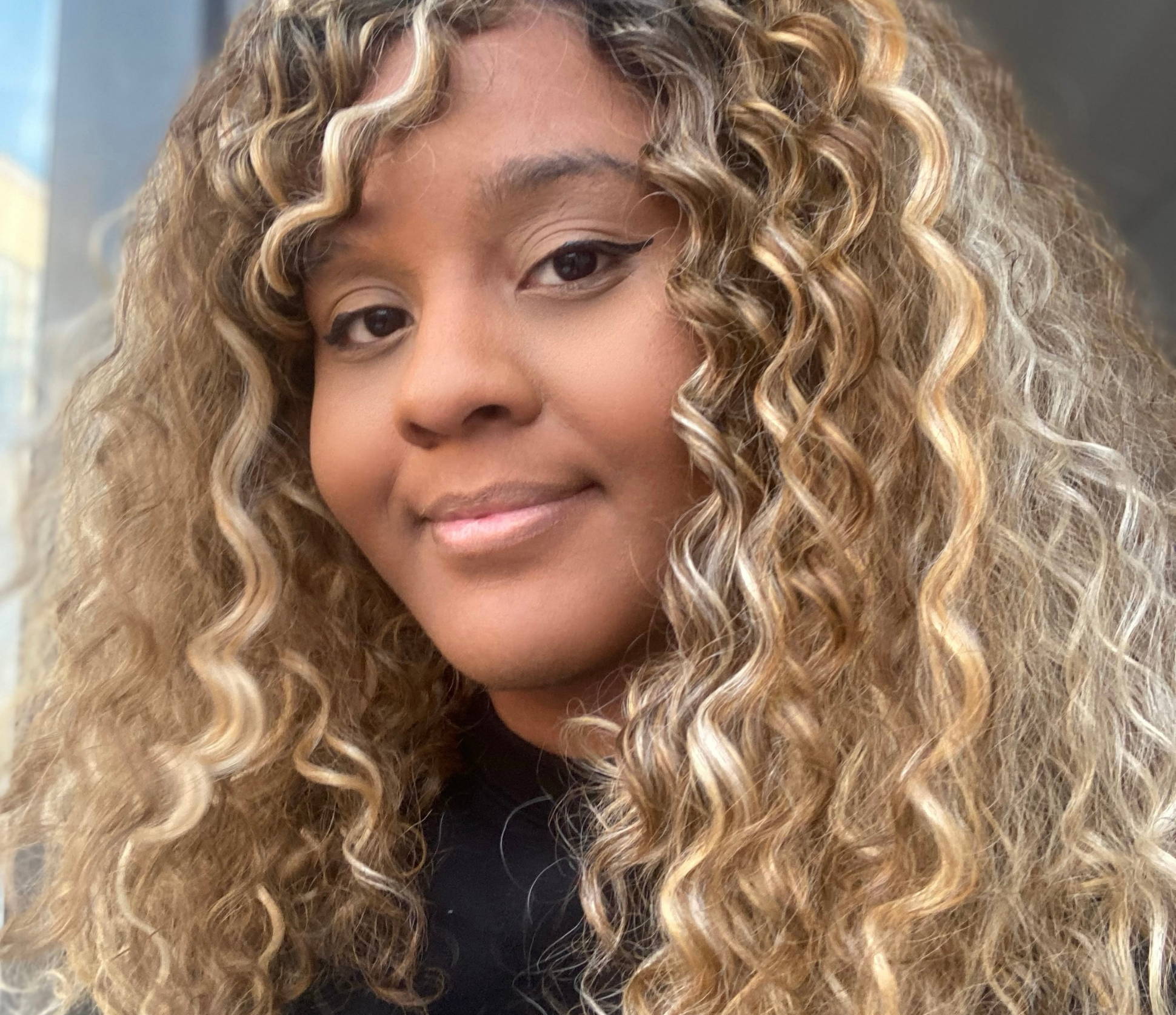 Natasha Greene
Coordinator, Digital Marketing
This is a picture of my husband, Daniel, my daughter, Gwendolyn, and me on Gwen's first birthday. It's really more of a family selfie since this was taken while social-distancing!
Favorite cookie flavor:
Mint Chocolate Chip
Favorite thing to bake:
I love baking anything and everything, but if I had to choose one thing it would be banana bread.
On a Friday night, Gayla is:
I'm typically spending time with my family. We can usually be found walking around a local park, playing with our dogs in the backyard, or watching a movie
Who inspires Gayla to #BeAGoodCookie?
I am inspired by the 43 children who are diagnosed every single day with pediatric cancer. We have to keep fighting for better and less toxic treatments for each one of them.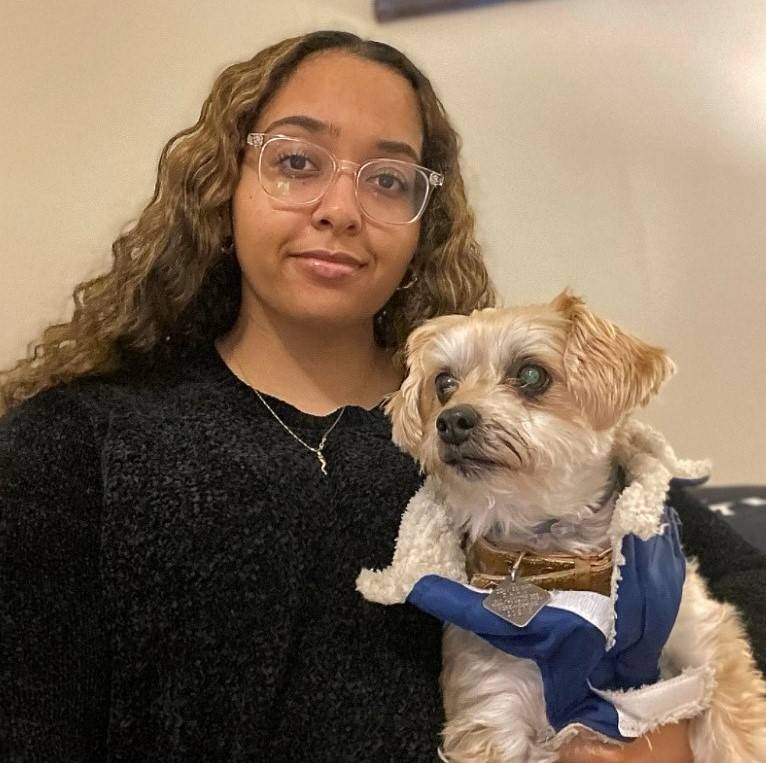 Adriana Marra
Coordinator, Operations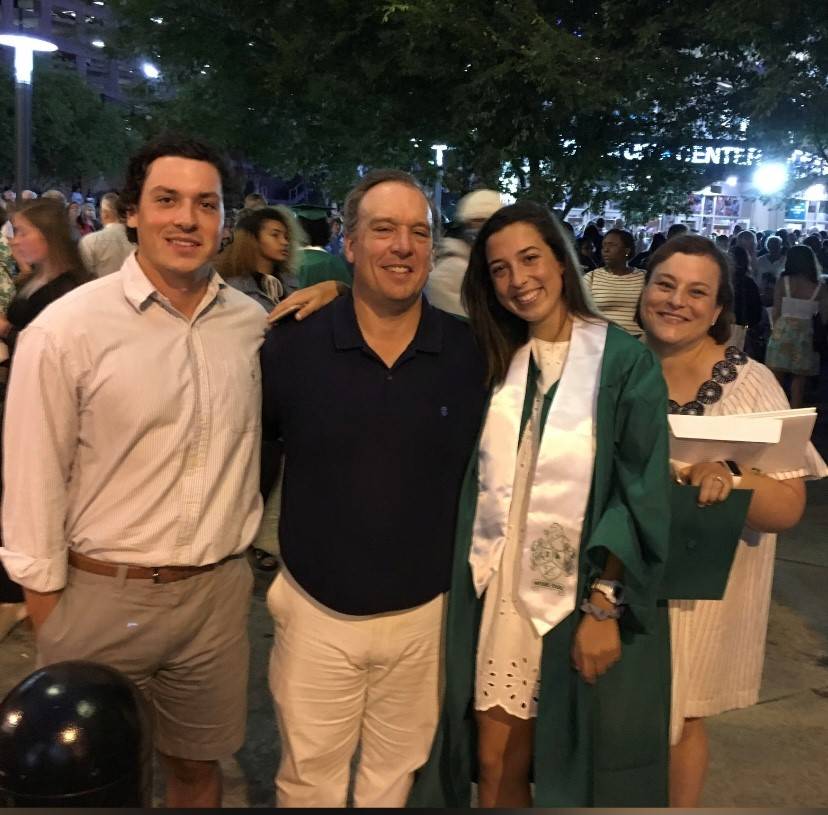 Amy Christenbury
Coordinator, Community Outreach
Heather Ehrenkranz
Co-Board Chair
RBC Capital Markets,
Managing Director


Genevieve Mallgrave
Co-Board Chair Entrepreneur & Philanthropist
Donald Hutchinson
Treasurer
Goelzer Investment,
Senior Vice President
Tina Beattie
Top Line Restaurants,
Vice President
Jessica Churchill
Bank of America, Global Real Estate Executive
Danyelle Freeman
Restaurant Girl,
Founder & Editor
Robert L. Hornby
Chiesa, Shahinian & Gianntomasi, PC,
Member
Michelle Jassem
Philanthropist
Dan Kluger
Award-winning Executive Chef
Janelle Lin
DonorsChoose.org,
SVP, Partnerships &
Business Development
Allison Schlanger
apple seeds/songs for seeds,
Co-Founder & Owner
Brian Sklar
BTIG,
Founding Partner
& Managing Director
Christina Tosi
Milk Bar
Chef, Owner & Founder
Gretchen Witt
Cookies for Kids' Cancer,
Co-Founder & Executive Director
Larry S. Witt
OXO & Hydro Flask,
President, Housewares Division
Jessica Churchill
Board Chair
Bank of America,
Global Real Estate Executive
Heather Ehrenkranz
Nominations Chair
RBC Capital Markets,
Managing Director


Donald Hutchinson
Treasurer
Goelzer Investment,
Senior Vice President
Larry S. Witt
Past Chair
OXO & Hydro Flask,
President, Housewares Division
Tina Beattie
Top Line Restaurants,
Vice President
Danyelle Freeman
Restaurant Girl,
Founder & Editor
Robert L. Hornby
Chiesa, Shahinian & Gianntomasi, PC,
Member
Michelle Jassem
Philanthropist
Dan Kluger
Award-winning Executive Chef
Janelle Lin
DonorsChoose.org,
SVP, Partnerships &
Business Development
Genevieve Mallgrave
Entrepreneur & Philanthropist
Allison Schlanger
apple seeds/songs for seeds,
Co-Founder & Owner
Brian Sklar
BTIG,
Founding Partner
& Managing Director
Christina Tosi
Milk Bar
Chef, Owner & Founder
Gretchen Witt
Cookies for Kids' Cancer,
Co-Founder & Executive Director
Kate Bullinger
Weber Shandwick,
EVP, Employee Engagement and Change Management
Colbert Cannon
HPS Investment Partners, LLC
Marc Hazel
Jacqueline's Bakery, President
Andrea Smith
Bank of America,
Chief Administrative Officer
Jim Williams
Manheim, a division of
Cox Automotive,
VP, Operations
Kate Bullinger
Weber Shandwick,
EVP, Employee Engagement and Change Management
Colbert Cannon
HPS Investment Partners, LLC
Marc Hazel
Jacqueline's Bakery, President
Andrea Smith
Bank of America,
Chief Administrative Officer
Jim Williams
Manheim, a division of
Cox Automotive,
VP, Operations