Meet Dr. Dubois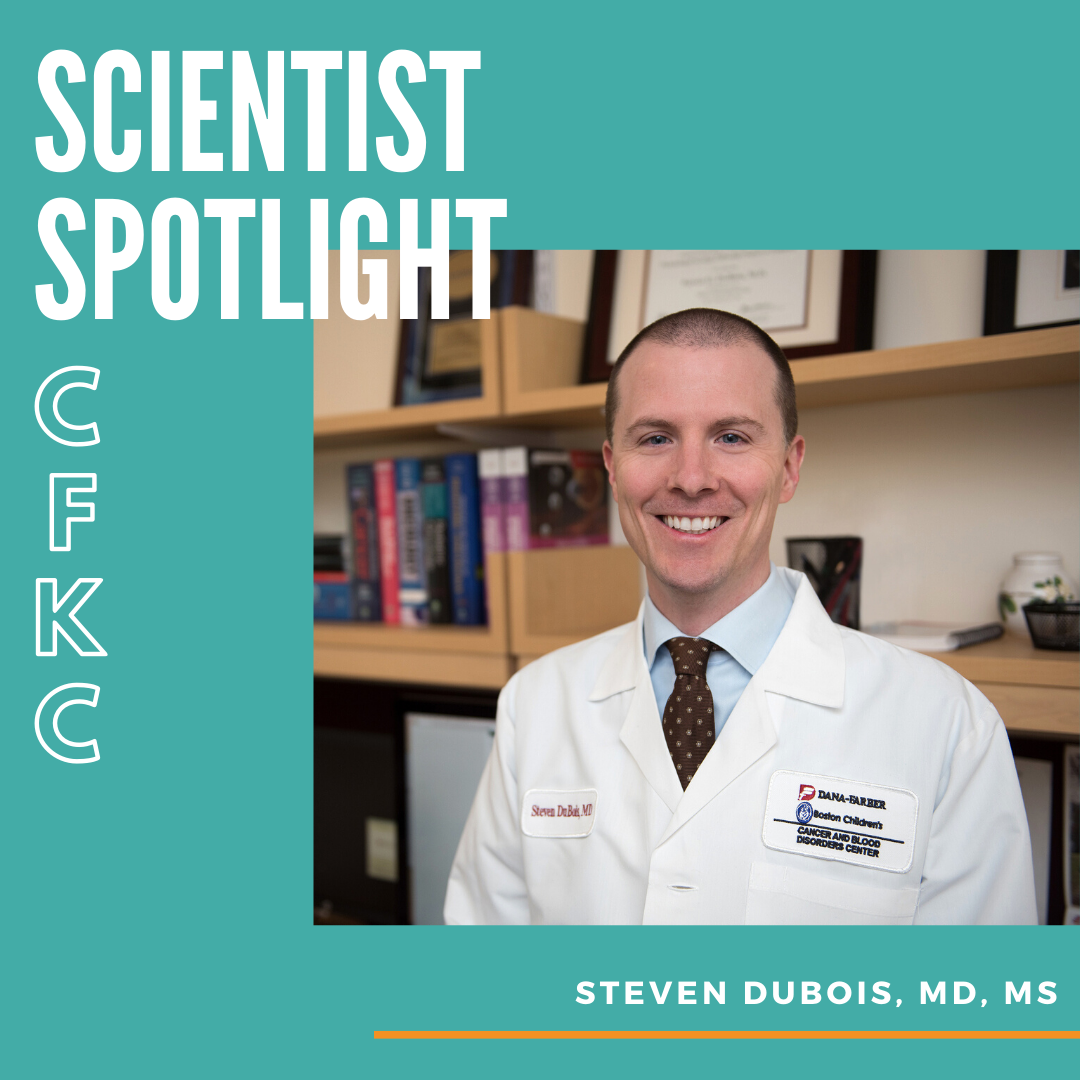 Experimental Therapeutics Director, Associate Professor of Pediatrics
Harvard Medical School
Hospital:  Dana-Farber/Boston Children's Cancer and Blood Disorders Center
Specialty:  Pediatric Oncology
Research Project funded by Cookies for Kids' Cancer: Phase 1 trial of ALRN-6924
Tell us in layman's terms, what is the purpose of your research project:
The goal of this study is to evaluate the safety and tolerability of a new drug that blocks two proteins called MDM2 and MDMX in cancer cells. 
What message would you like to share with our donors: 
Thank you for all you do to support our research!
Tell us a little about yourself, Steven! Where are you from? 
Coventry, RI
Why did you want to get into pediatric cancer research?
I was drawn to pediatric oncology for two reasons.  First, the connection that we have with our patients and families is like no other specialty I saw during my training.  Second, the tremendous opportunities for making advances through clinical trials was incredibly appealing. 
Do you have children?
None
Are you a dog or cat person? 
Dog
What do you like to do when you're not in the lab? 
Hike, kayak, cook, travel, watch movies
Dr. Dubois taking a cooking class.
What's your favorite piece of lab equipment and why?
I run clinical trials, so my favorite lab equipment is a stethoscope!!!
What's your favorite cookie?
Chocolate chip!