Perfect Chocolate Crinkles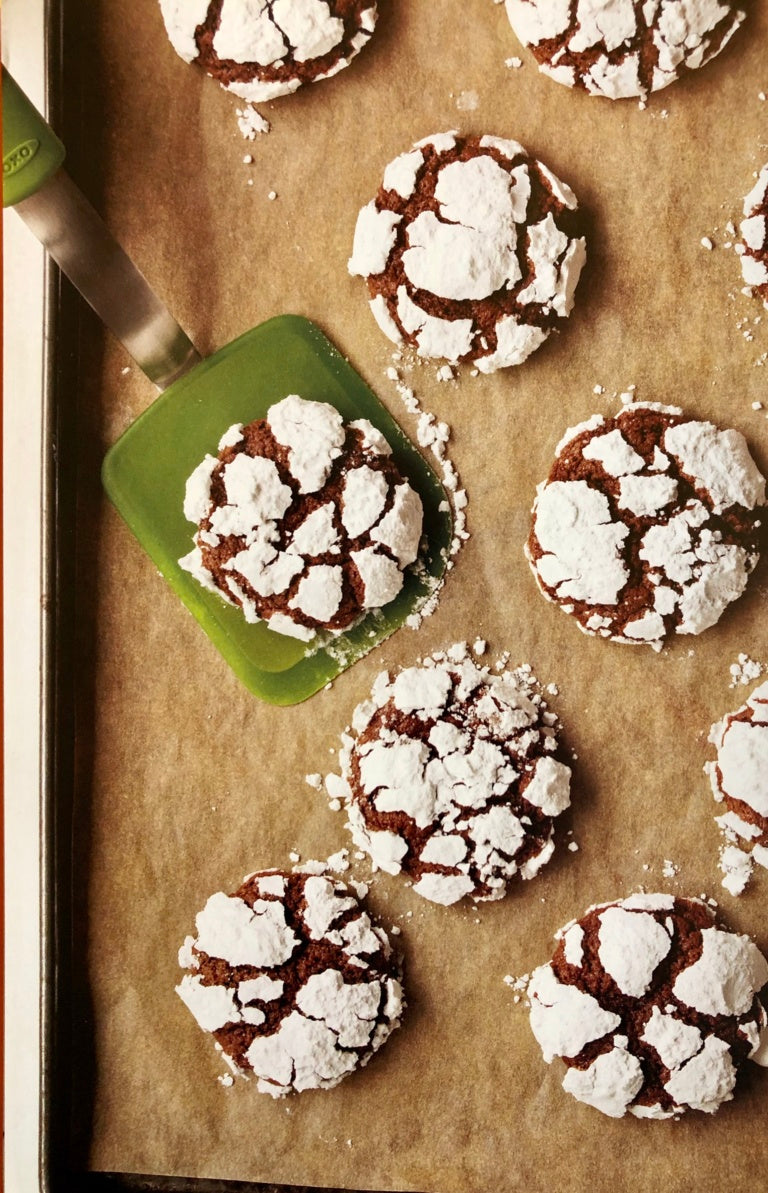 From the
All the Good Cookies
cookbook, pg. 61
Yield: 5 Dozen Cookies
1 stick (1/4 pound) unsalted butter, at room temp
2 cups granulated sugar
4 ounces unsweetened baking chocolate, melted and cooled slightly
4 large eggs, at room temperature
2 teaspoons vanilla extract
2 ½ cups all-purpose flour
2 teaspoons baking powder
½ teaspoon salt
Confectioners' sugar
Place the butter and sugar in a large mixer bowl and beat until smooth and creamy, about 3 minutes. Add the melted chocolate and beat to blend completely. Add the eggs one at a time, beating after each addition, and the vanilla.
Place the flour, baking powder and salt in a separate bowl; mix well and add to the utter mixture. Beat until everything is well incorporated. Scrape down the sides of the bowl and mix again. Refrigerate for 4 hours and up to 3 days.
Preheat the oven the 350 F. Line 2 cookie sheets with parchment paper.
Using the level small (2-teaspoon size) cookie scoop, scoop the dough into the confectioners' sugar and roll to coat heavily. Place 2 inches apart on the prepared cookie sheets. Transfer to the oven and bake 10 to 12 minutes, until just set, rotating the cookie sheets on the oven racks halfway through the baking time.
Cool on the cookie sheets for 3 minutes. Transfer to wire racks to cool completely. Repeat with the remaining dough on cool cookie sheets.
Store in an airtight container for 1 day or freeze for up to 3 months.