Classic Crispy Rice Treats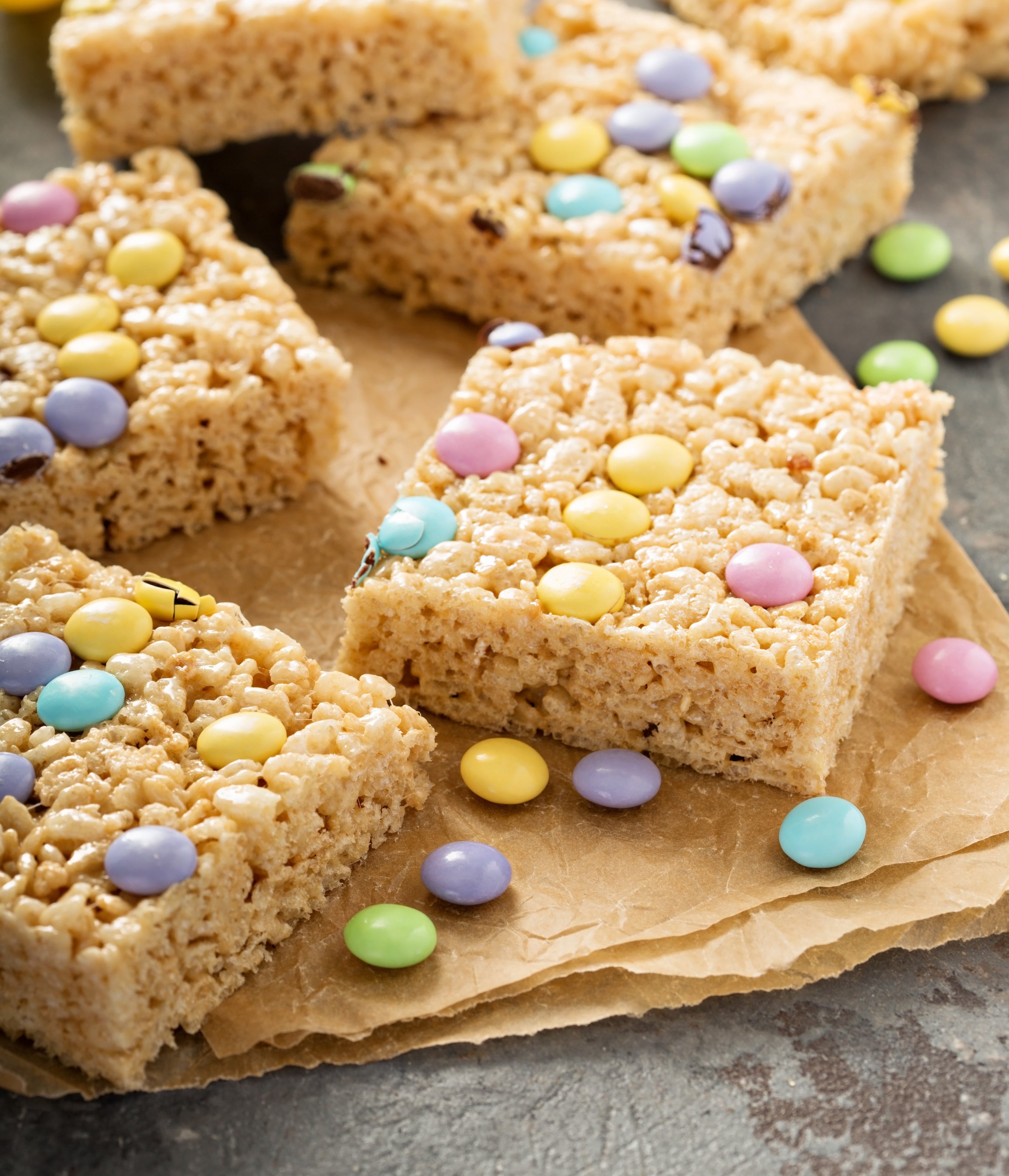 The classic crowd-pleaser!
From the Best Bake Sale Cookbook, pg. 57
Yield: 24 treats
2 tablespoons unsalted butter
4 cups mini marshmallows
6 cups crispy rice cereal
2 cups chocolate chips, M&Ms or peanut butter chips
Lightly butter a 9 x 13-inch pan and line with parchment paper, allowing enough overhang on the long side to lift the treats out of the pan. Lightly butter a metal spatula.
Place the butter in a skillet over very low heat, and when it has melted, add 3 cups marshmallows and cook until melted, stirring from time to time. Add the remaining 1 cup marshmallows, crispy rice cereal, and the chips, if desired, and quickly mix with a spatula. Transfer to the prepared pan and pat down with your hands into an even layer. Set aside to cool and cut into 24 bars.