Meet Dr. Thomas-Tikhonenko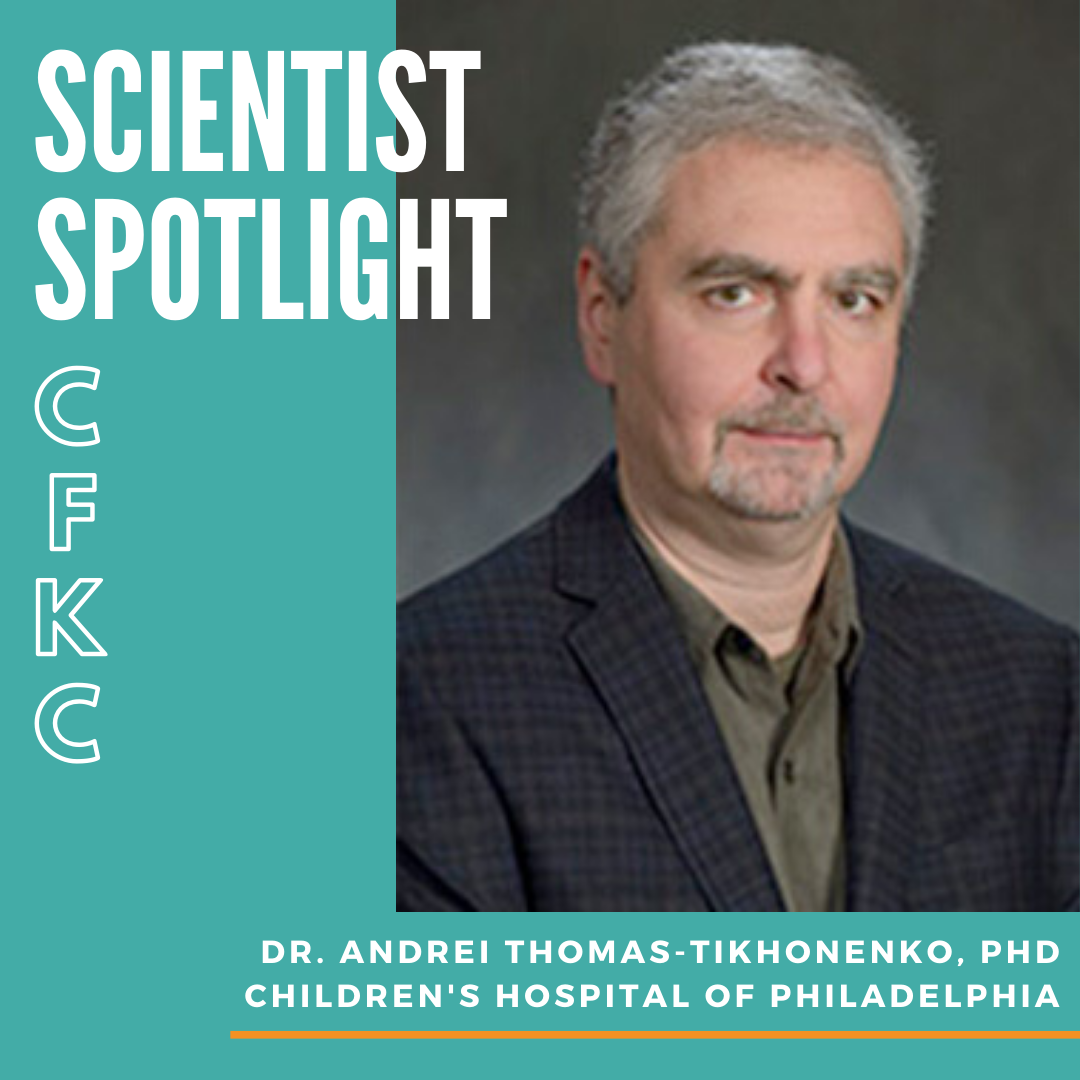 Dr. Andrei Thomas-Tikhonenko, PhD
Title: Professor and Division Chief
Hospital: The Children's Hospital of Philadelphia
Specialty: Pathology & Laboratory Medicine
Research Project funded by Cookies for Kids' Cancer: Novel chemoimmunotherapeutics for B-lymphoid childhood malignancies.
In layman's terms, what is the purpose of the research project?                                                 
To develop new antibodies capable of killing leukemic cells but sparing normal white blood cells.
What message would you like to share with our donors?
Please continue to support basic research in these challenging times.
Tell us a little bit about yourself – where are you from?                                    
Philadelphia, PA
Why did you want to get into pediatric cancer research?
Because pediatric cancer research is very focused on cures, not merely on extending survival.
Do you have children?
We have two boys, age 16 and 13.
Are you a dog or cat person?  
I am a West Highland Terrier person. His name is Albus Dumbledore.
What do you like to do when you're not in the lab?
My two hobbies are photography and cooking (but I am not into food photography).
What's your favorite piece of lab equipment and why?                                              
Oxford Nanopore MinION sequencer, because it plugs into your laptop and is willing to travel!
What's your favorite cookie?
Orange Milano, because I love orange chocolate in any form.