Kid Approved Green Zucchini Bread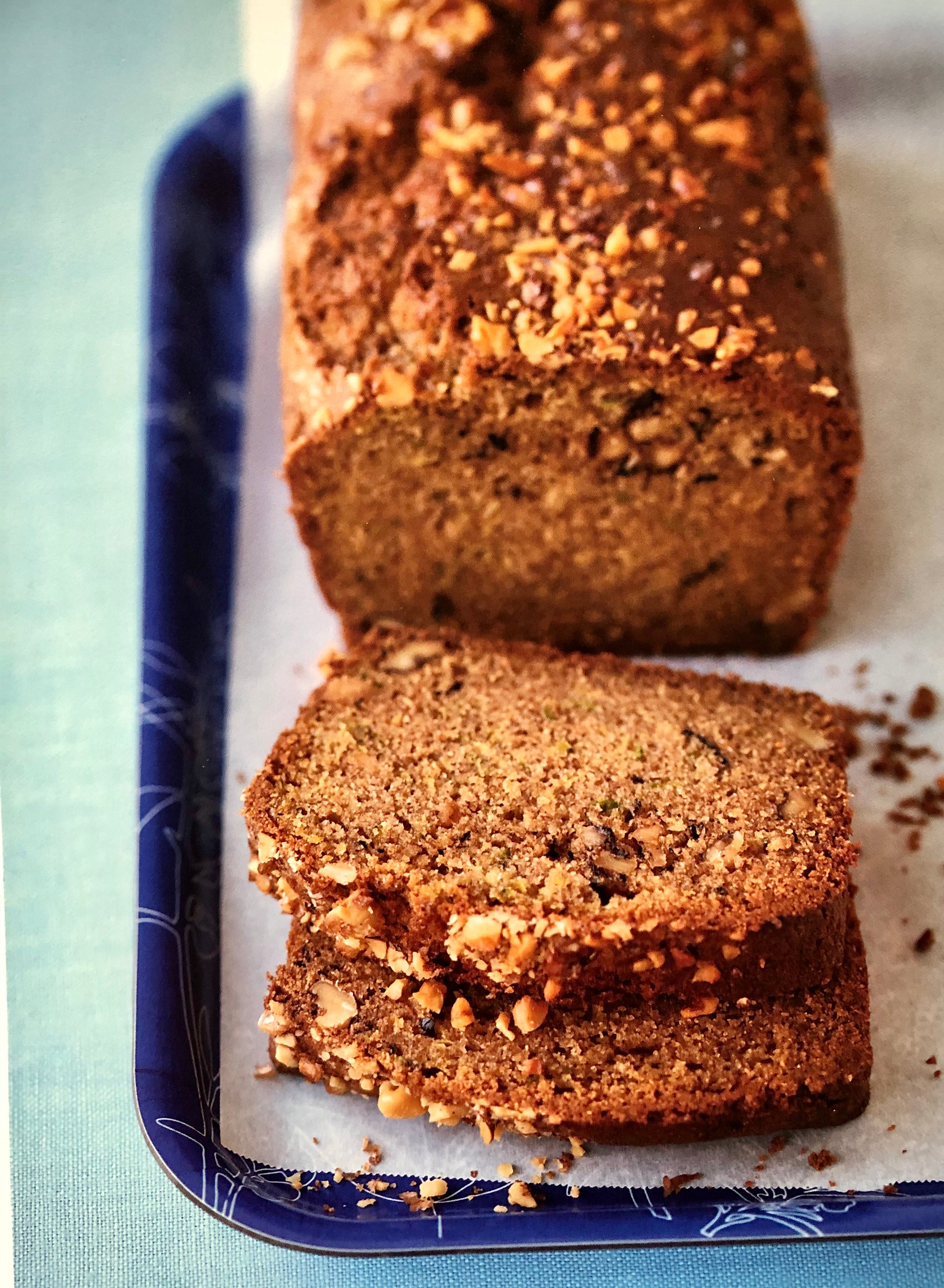 Get Sneaky
We'd never suggest sneaking veggies into food to fool your kids. Or would we?  Using extremely unscientific polling, most under 10 year old food critics agree that they like this bread. Very similar to carrot cake - it just might make your picky eater realize that zucchini is actually very tasty, if you choose to reveal your secret that is.
Walnuts optional
We're fans of this healthy, mild, earthy nut but you can certainly leave the toasted walnuts out if an allergy or otherwise demands it.
Bread, but make it muffins
You're in luck, this recipe yields two loaves or two dozen zucchini muffins.
Green Zucchini Bread Recipe
From the Best Bake Sale Cookbook, pg. 115
Yield: 2 loaves or 2 dozen muffins
6 large eggs, at room temp
2 cups light brown sugar
2 cups canola oil
2 cups all-purpose flour
2 cups graham flour
1 tablespoon plus 1 teaspoon of baking soda
1/2 teaspoon baking powder
2 teaspoons kosher salt
2 teaspoons ground cinnamon
4 cups grated zucchini
2 teaspoons vanilla extract
2 cups walnuts (optional), lightly toasted and chopped
Preheat oven to 350 F. Lightly butter two standard-size loaf pans or place paper liners in 24 cupcake/muffin tins.
Place the eggs and sugar in the bowl of a mixer fitted with a paddle and beat until lemon-colored and thickened about 2 to 3 minutes. Add the remaining ingredients except for the nuts and beat well. Reserve about 1/4 cup of the nuts, if using. Stir in the remaining nuts, if using, by hand. Scrape down the sides of the bowl.
Pour into the prepared pans, or using a 2-ounce ice cream scoop or heaping tablespoon, fill the prepared tins. Sprinkle the reserved buts, if using, on top. Transfer to the oven and bake until a tester comes out clean, about 1 hour for the breads and 20 to 25 minutes fro the muffins, then transfer to a wire rack and set aside to cool.