Parmesan Cheese Bites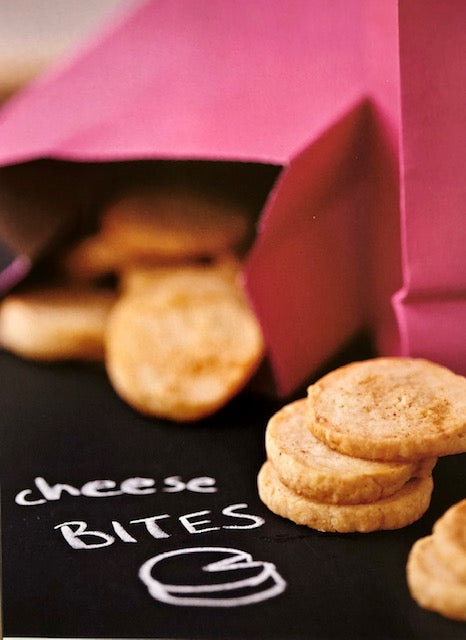 From our Best Bake Sale cookbook, pg. 131
Yield: About 2 dozen bites
A great option for something savory instead of sweet, these fabulous and super easy-to-make savory bites make the perfect cheesy snack. Bonus: only five ingredients.
1 cup all-purpose flour
2/3 cup freshly grated Parmesan cheese
¼ teaspoon cayenne pepper
1 stick (1/4 pound) unsalted butter, cut up into tiny bits
2 tablespoons whole milk
Place the flour, cheese, cayenne and butter in a food processor and pulse until well blended.
Shape the dough into 2 logs, wrap in plastic wrap and place in an airtight container. Refrigerate at least 8 hours and up to 2 days.
Preheat the oven to 350 F. Line a baking sheet with parchment paper.
Remove the dough from the wrapping, cut into ¼-inch slices and transfer to the prepared baking sheet. Brush each slice with milk and bake until golden brown, 12 to 14 minutes. Set aside to cool.