Emma's S'mores Balls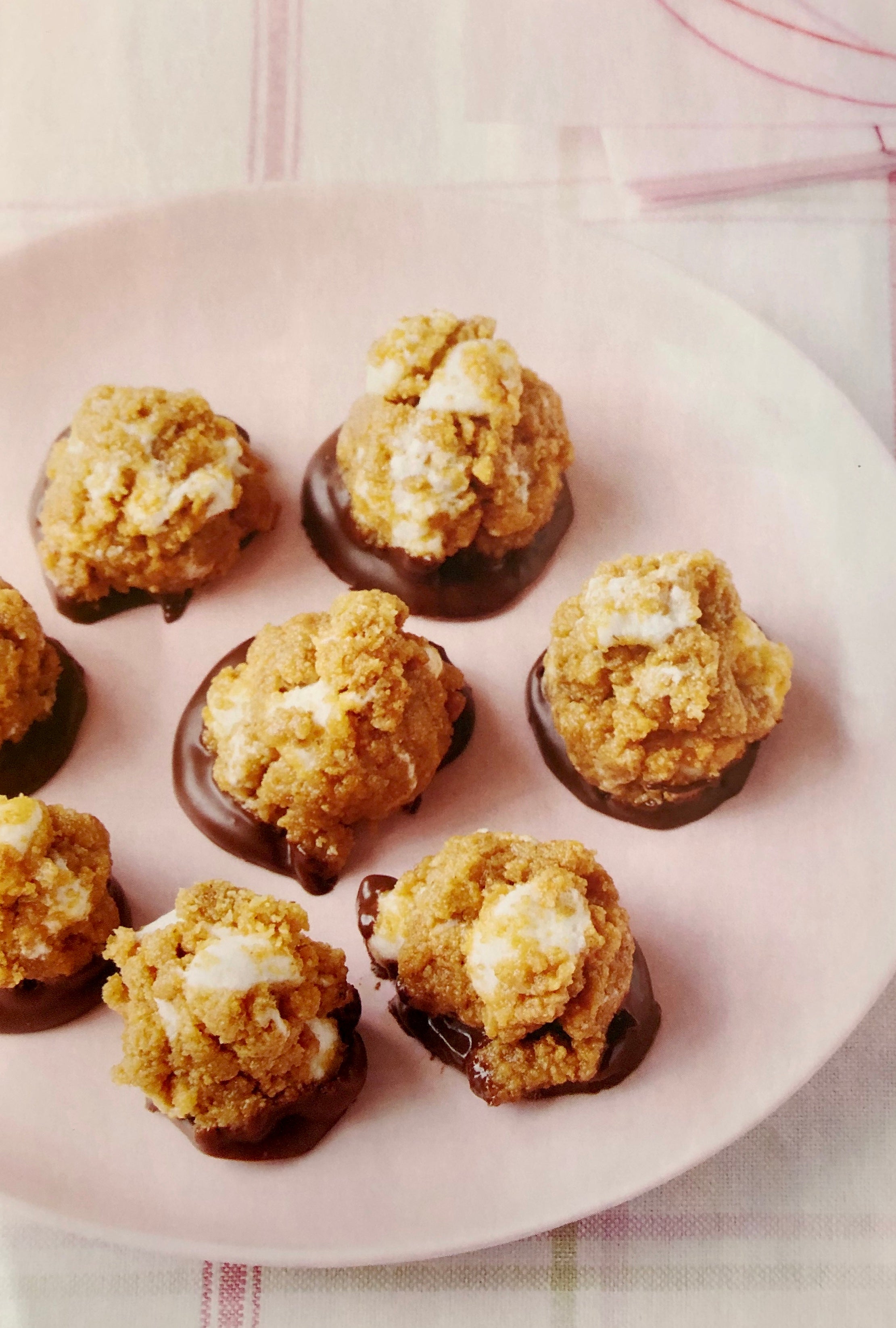 Emma's S'mores Balls
From the All the Good Cookies cookbook, pg. 129
Yield: About 6 dozen cookies
When Emma isn't making hundreds of S'mores Balls to sell at bake sales, she's making beautiful orange bracelets to sell alongside them. The balls are chock-full of s'mores flavors, and Emma says they're great as a frozen treat, too.
2 sticks (1/2 pound) of unsalted butter
One 14-ounce can sweetened condensed milk
¼ cup light brown sugar
4 sleeves (19.5 ounces) graham crackers, crushed (or 5 cups purchased crumbs)
2 cups mini marshmallows
2 cups (12 ounces) milk chocolate chips
Line 2 cookie sheets with waxed paper.
Place the butter, condensed milk and brown sugar in a large microwave-safe bowl. Place in microwave and heat until butter is melted. Stir to combine. Add the graham cracker crumbs and stir well to combine. Stir in the marshmallows. Scoop heaping small (2-teaspoon size) cookie scoops of dough; roll into balls and chill.
Melt the chocolate chips. Dip the bottoms of the balls in melted chocolate, place on waxed paper, and refrigerate for at least 30 minutes.
Store in the refrigerator for up to 3 days or freeze up to 3 months.