Dan Kluger's Top Grilling Tips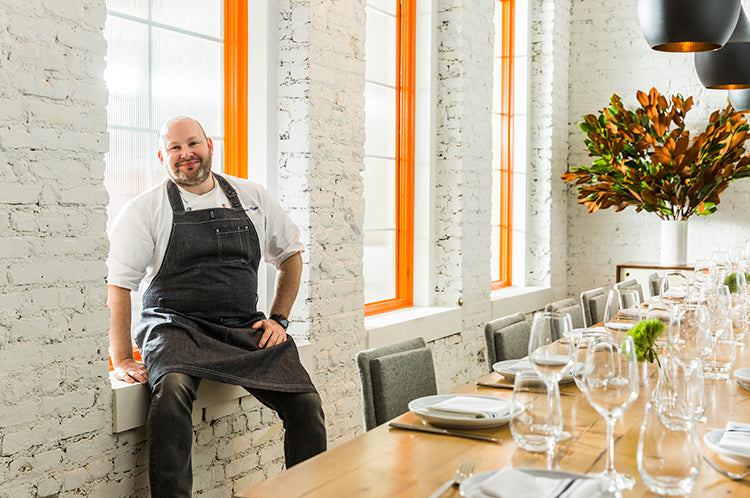 Chef Dan Kluger, chef/owner of the popular New York City restaurant Loring Place and Cookies for Kids' Cancer board member, has been a part of our team since the beginning. He also is one of the founders of our annual Chefs for Kids' Cancer gala which had to be postponed this year because of Covid-19. We caught up with Chef Dan for an update on what he has been up to and some insider tips for the upcoming grilling season.  
"Spending time cooking with my two daughters, Ella and Georgia, has been one of the highlights of quarantine," Kluger told us. "We have worked on everything from making pasta to the art of mixing a cocktail. It has been a unique opportunity to spend so much time with both of them in the kitchen." 
And now, as the warm weather cooking season kicks off, Chef is sharing some of his tried and true grilling tips.
Pro Tip #1: "Grill Prep" 
You always want to start with a very hot grill and clean grates. You can always turn it down for what you are cooking but I prefer to get it very hot so it's easier to clean and season the grates. Take the time to clean them well with a brush before grilling.
Pro Tip #2: "Non-Stick Grilling"
If you want to stop food from sticking to the grates, you need to season your grates well. Try grabbing a kitchen towel, roll it tightly, tie with butcher's twine, pour some canola oil on it and rub your grates before turning on the grill. Let it burn off and repeat a few times.  
Pro Tip #3: "Pizza Party"
When making pizzas on the grill, I like to cook both sides over medium heat and then add the toppings and cover the grill.
Pro Tip #4: "Catch Of The Day"
For things like tuna or swordfish that I am not cooking all the way through, I cook over a very high heat.   For thinner fish, I cook over medium heat.  If it has the skin on, the grill needs to be incredibly clean and very well seasoned.
Pro Tip #5: "Feeling Fruity?"
I love to grill strawberries, apricots and peaches. As most of these are very tender when ripe, I sprinkle with a tiny bit of sugar right before grilling in order to speed up the caramelization process and avoid overcooking the fruit.
Interested in more of Dan's tips, pre-order his forthcoming cookbook, "Chasing Flavor: Techniques and Recipes to Cookie Fearlessly" available on Amazon. Thank you Chef Dan. We can't wait for Loring Place to reopen!