Art in August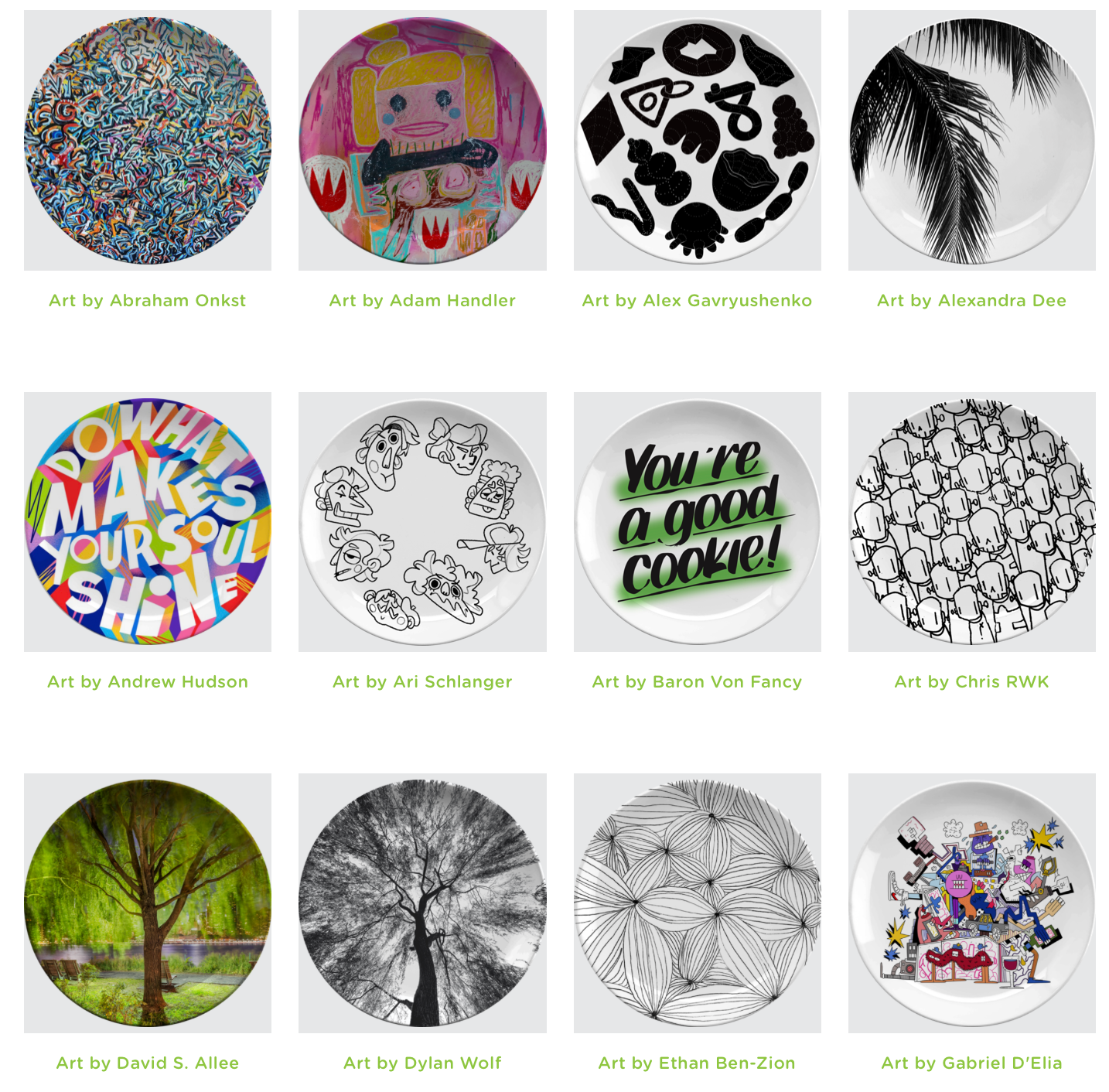 At Cookies for Kids' Cancer, we fund research to discover less toxic treatments for pediatric cancer, the number one disease killer of kids in the U.S. Since we started this mission, we have funded 100+ grants that have helped make more than two dozen new treatments available for kids. Treatments, though, don't happen without funding and this is where we rely on you, our partners in this mission. We need your help.
We just kicked off our annual art fundraiser - Art in August - with a goal of raising enough money to fund a research grant. The fundraiser runs until August 31st and this year we have a new twist: each piece of art is recreated on porcelain plates that can either be part of a table setting or displayed on a wall. This limited-time offer includes art from more than 30 artists - from internationally renowned to up and coming - who donated their art (and time!) to help us raise money to fund research. 
There is a wide range of art to choose from - paintings, mosaics, photography, and collages - in black and white and vibrant colors. Each piece of art is beautifully reproduced on high-quality 10.5-inch porcelain plates that are food-safe, dishwasher safe, and come with the name of the artwork and the artist's signature on the back. 100% of the proceeds will support our mission.


The plates are nice enough for a formal table setting or casual meal and are sure to be conversation starters. And, of course, they also can be displayed as a work of art. 
Of course, the plates are perfect for serving fresh baked cookies! You can peruse the collection here but don't delay - they will only be available until August 31st.