Chocolate Peanut Butter Pretzels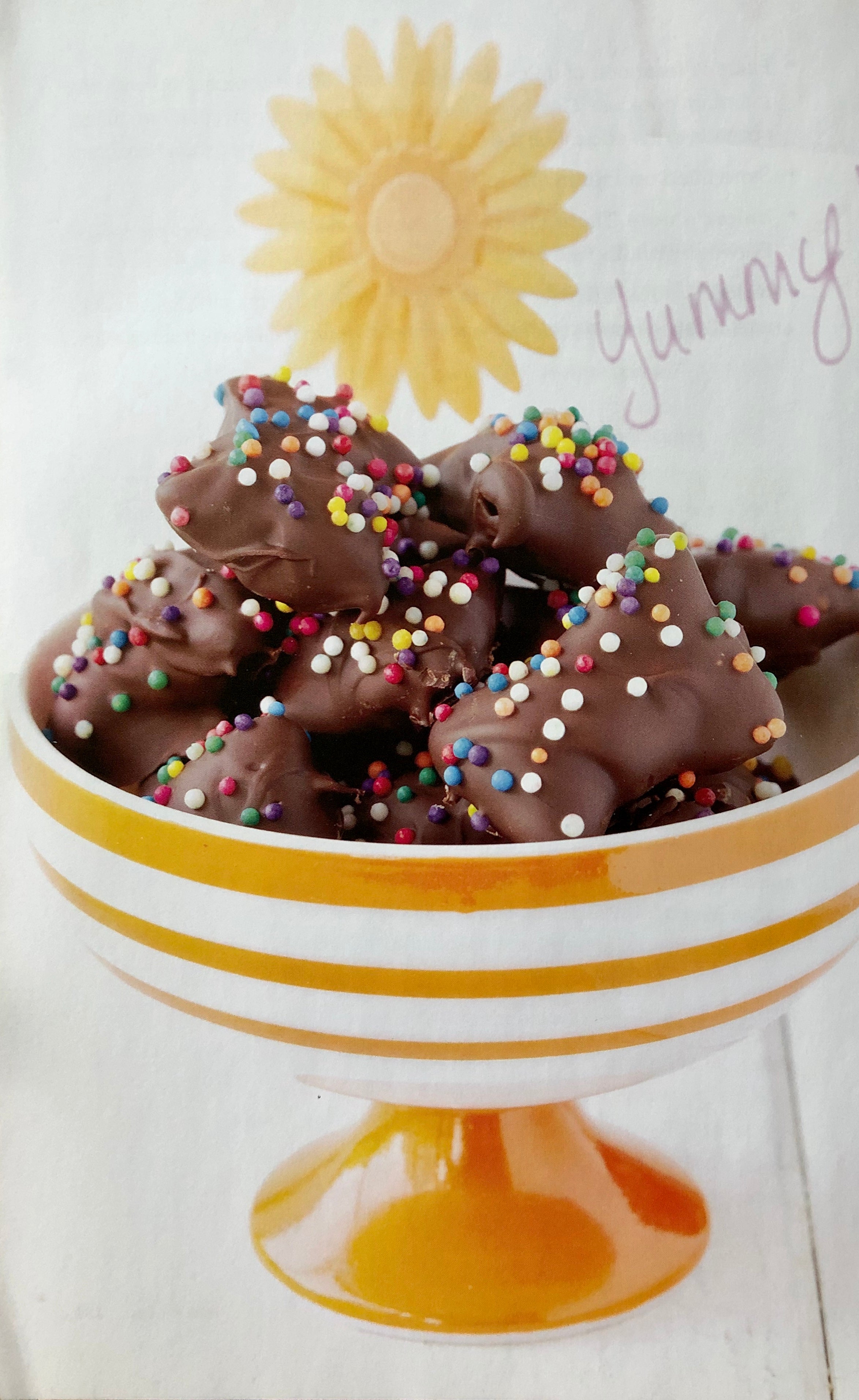 Chocolate-covered pretzels are huge sellers at bake sales, but they can be a bit time-consuming to make. This recipe is easy-peasy!
From the All the Good Cookies cookbook, pg. 133
Yield: 5 dozen pieces
2 cups (6 oz) peanut butter filled pretzel nuggets
1 cup (6 oz) semi-sweet chocolate chips
Sprinkles (optional)
Line a cookie sheet with waxed paper.
Place the chocolate in a medium microwave-safe bowl and beat in microwave for 1 to 2 minutes, stirring every 30 seconds until completely melted. Stir the peanut butter pretzels into the melted chocolate and coat well. Using a fork, transfer coated pretzels to waxed paper and top with sprinkles, if using.
Store in the refrigerator for up to 5 days. Do not freeze.