Marc Forgione's Orange-Scented Olive Oil Cake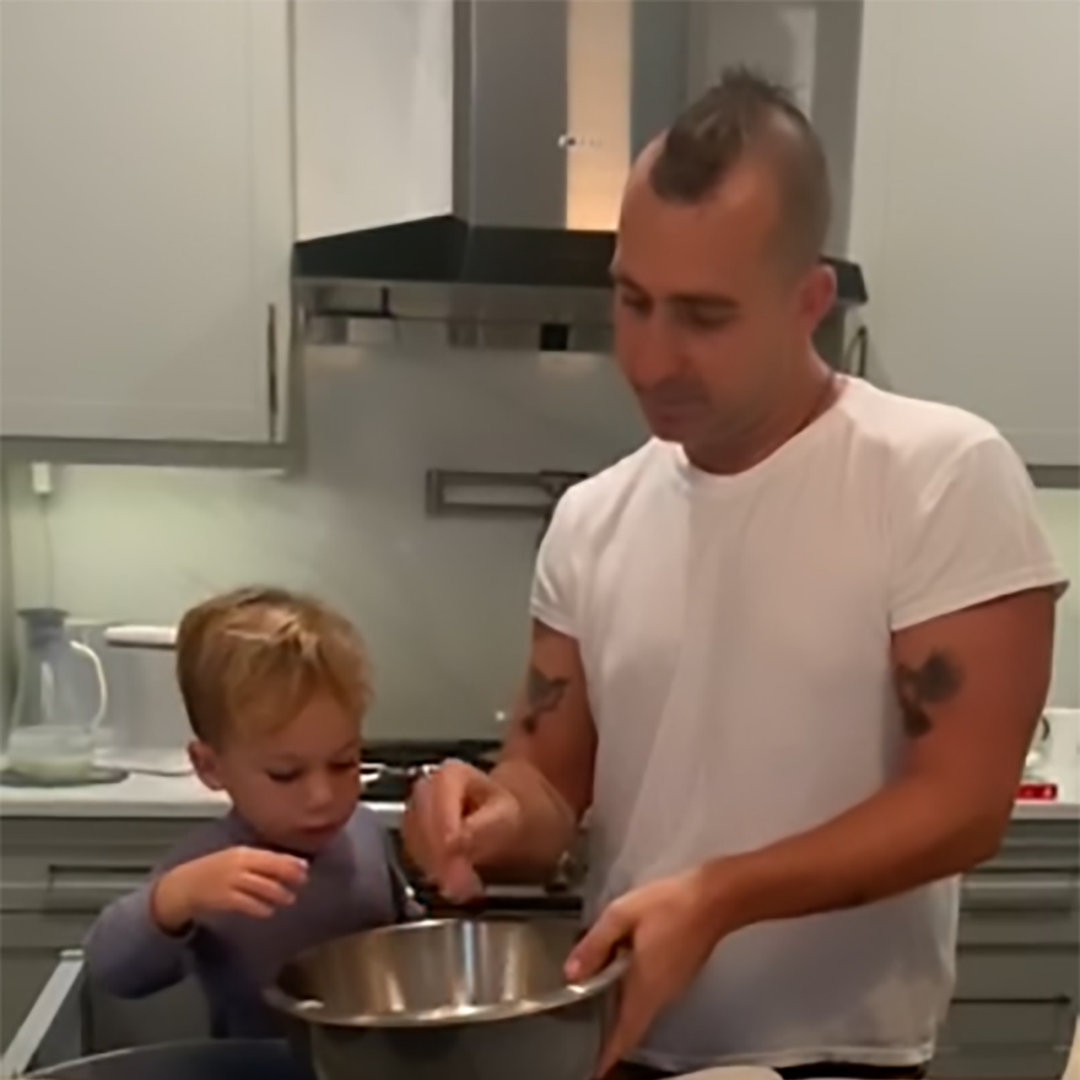 Each year, we team up with OXO, to partner with talented chefs who share their favorite bake sale recipes to raise money for pediatric cancer research. Try all of their delicious recipes and join in on the challenge by hosting your own bake sale.
This recipe is a breakfast favorite for Marc Forgione. It comes together in less than hour and brings lots of flavor. It's also a great bake sale option, as olive oil cakes get even better after the first day. 
Orange-scented Olive Oil Cake
Makes: two 9-inch round cakes
Ingredients
3 large navel oranges
3 large eggs
2 ½ cup granulated sugar
1 ½ cup extra-virgin olive oil
1 ½ cup whole milk
2 1⁄3 cup AP flour
½ teaspoon baking powder
½ teaspoon baking soda
½ teaspoon kosher salt
Instructions
Prepare the pans by greasing with butter or oil and lining the bottom with parchment paper cut to fit.
Set a rack in the middle of the oven and preheat to 350° F.
Using a grater, grate the zest from the oranges into a large mixing bowl. Add the eggs to the bowl and whisk well to mix. Whisk in 1 cup of the sugar and continue whisking until the mixture lightens and is well combined. Slowly whisk in the oil and milk.
In another bowl, stir together the remaining 1 ½ cups of sugar with the flour, baking powder, baking soda, and salt. Whisk the dry mixture into the egg mixture in 3 separate additions, whisking smooth after each addition.
Divide the mixture equally between the pans.
Bake the cakes until they are well risen and the tops are golden brown, about 50 to 55 minutes. The center should feel firm and a toothpick should come out clean when inserted in the middle.
Cool the cakes on racks for 5 minutes and then unmold, turn right side up and cool completely.
Ready to get started? Make sure you're signed up to Bake a Difference with us!