Meet Dr. Hogarty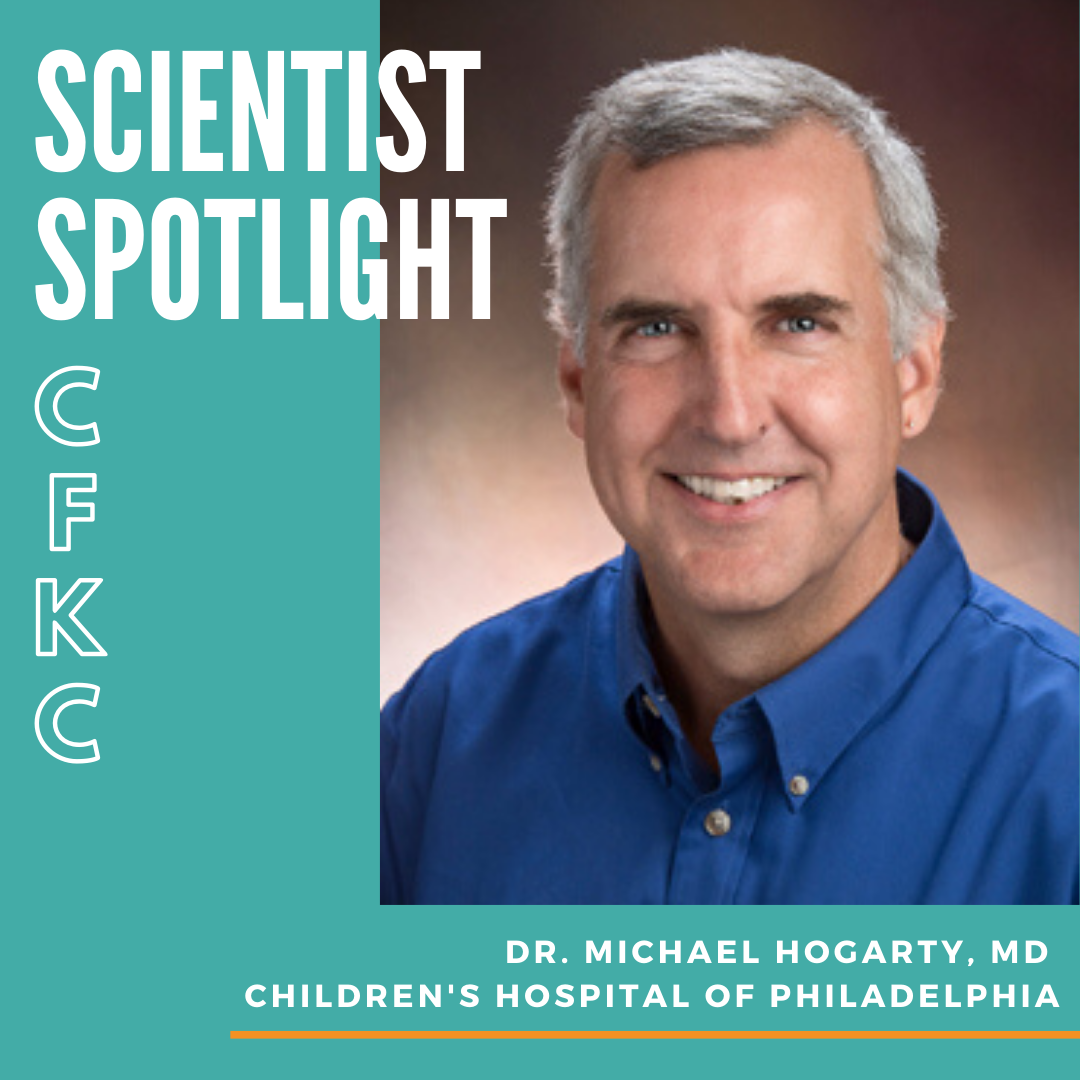 Dr. Michael Hogarty, MD
Title: Professor of Pediatrics, Division of Oncology
Hospital: The Children's Hospital of Philadelphia/University of Pennsylvania SOM
Specialty: Pediatric Oncology (Neuroblastoma Research)
Research Project funded by Cookies for Kids' Cancer: An siRNA based kinome screen to identify Mcl1 antagonists for therapy-resistant tumors. 
In layman's terms, what is the purpose of the research project?             
Mcl1 is a protein that many cancers use to promote their survival by blocking the stress signals that are activated by chemotherapy. It's one mechanism cancers can use to resist our treatments. We undertook a genetic screen to identify genes in the cancer cells that are helping activate Mcl1, and we found a novel mechanism that involves some machinery present in all cells, called the spliceosome. When we inactivate the spliceosome in these neuroblastomas, Mcl1 is no longer active and we are able to get the cells to die much more readily.
What message would you like to share with our donors?                                     
Thank you for your generous investment in our laboratory work and other labs, it is critically important!
Tell us a little bit about yourself? Where are you from?                  
Now it is Drexel Hill, just outside of Philadelphia, but my usual answer to that question is East Brunswick, NJ since I was raised there.
Why did you want to get into pediatric cancer research?
Both of my sisters had childhood cancer when I was growing up so I spent more time than most thinking about the impact of cancer on families and wanting to invest my energies in improving outcomes for such children.
Do you have kids?                                          
Two boys- Michael is 21 years old and Thomas is 16 years old.
Are you a dog or cat person?                                                    
Definitely a dog person - I'm allergic to cats!
What do you like to do when you're not in the lab?
Read, see live music, seek out craft beer and travel.
What's your favorite piece of lab equipment and why?                                          
Our incubators. I think it's fascinating that you can create a mini-environment that is capable of supporting cells to live outside the body, though of course, the cancer cells have a lot to say about why that is even possible!
What's your favorite cookie?                                                   
Oatmeal Raisin, no question about it.