Sarah Sanneh's French Yogurt Cake Recipe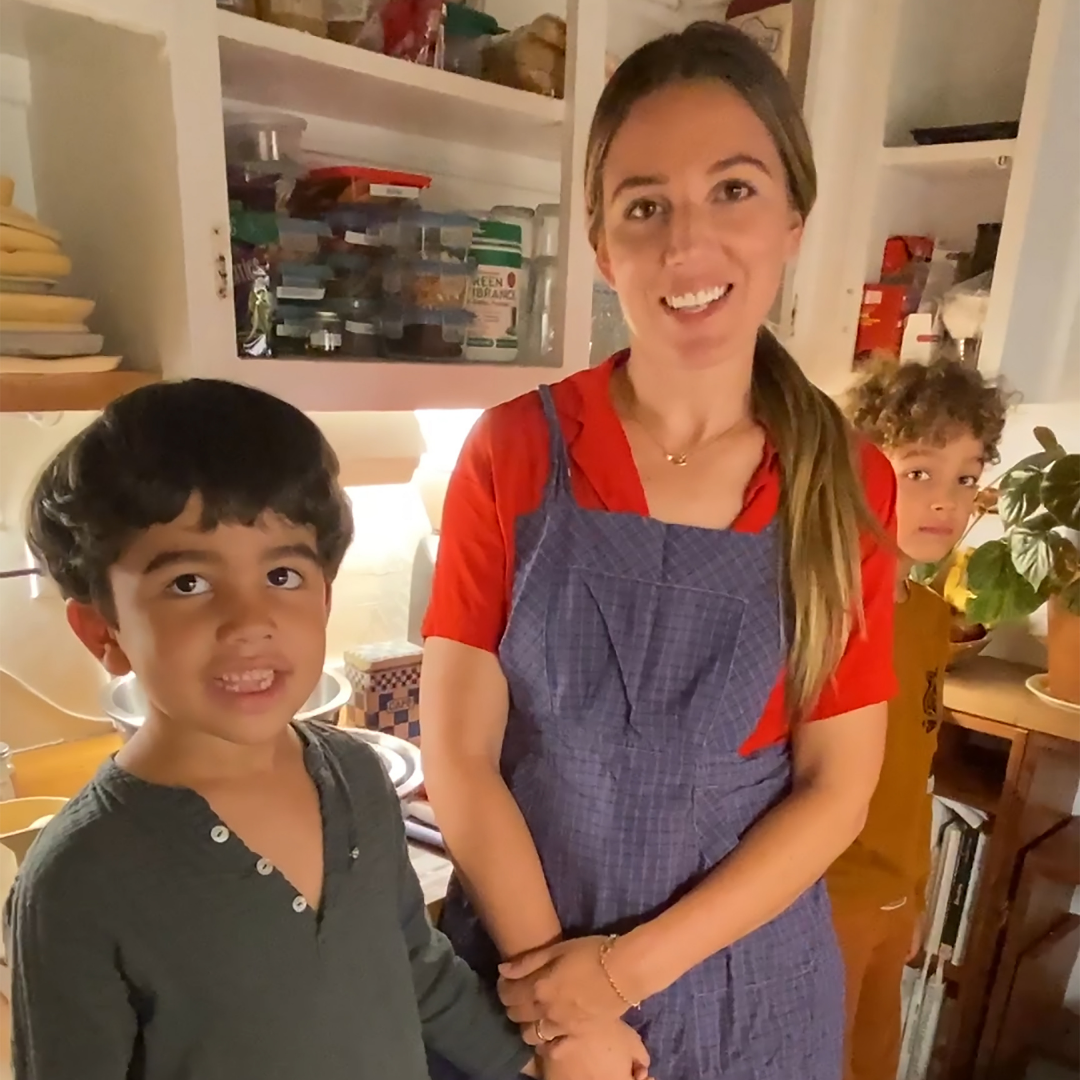 Each year, we team up with OXO, to partner with talented chefs who share their favorite bake sale recipes to raise money for pediatric cancer research. Try all of their delicious cookie recipes and join in on the challenge by hosting your own bake sale.
As is French tradition, French Yogurt Cakes use yogurt containers to measure out ingredients – this makes the French Yogurt Cake recipe not only a breeze to clean up, but also an easy-to-remember recipe. Sarah Sanneh, owner of Pies 'n' Thighs in Brooklyn, NY, takes the classic recipe and adds her own touches, including adding poppyseeds, a nod to lemon poppyseed muffins.
Sarah says, "This is a cake my French nieces taught me to make, and have known by heart since they were little kids. Yogurt cups vary slightly in size, but the recipe works for any 5-6oz container. If you are using measuring cups, each yogurt cup = ¾ cup (but it's more fun to make with the yogurt container!). As a child of the 80's, lemon poppyseed muffins and cakes are the taste of my childhood, so I add them to boost the flavor and texture of this classic French cake."
Whether you're baking it for a bake sale, weekend brunch or dessert, this French Yogurt Cake comes together quickly. It has a tangy flavor from the yogurt, balanced out by the lemon zest grated directly into the batter.
French Yogurt Cake
Ingredients
Cake
1 container full fat Greek yogurt (anywhere from 5-6oz container works for this size recipe… about ¾ cup)
2 containers sugar
3 containers AP flour
1 tablespoon baking powder
1 container vegetable oil
3 eggs
Zest of 2 lemons
1 tablespoon poppyseeds
Glaze
⅓ cup lemon juice
¾ cup sugar
Instructions
Preheat oven to 350F and grease a loaf pan.
In a mixing bowl add the Greek yogurt, followed by the eggs, sugar, oil, and zest. Whisk until smooth. Wash the yogurt container and add flour and baking powder to wet mix, mixing just until combined.
Pour batter into loaf pan and bake for 70 minute or until a skewer comes out clean.
To make the glaze, melt sugar into lemon juice in a small pot and set aside until cake is baked.
When cake is done, poke it all over with a skewer or fork and pour melted lemon/sugar glaze over. Let cool completely before you gently pull from the loaf pan and slice.
Ready to get started? Make sure you're signed up to Bake a Difference with us!