Blimey Limey Cookies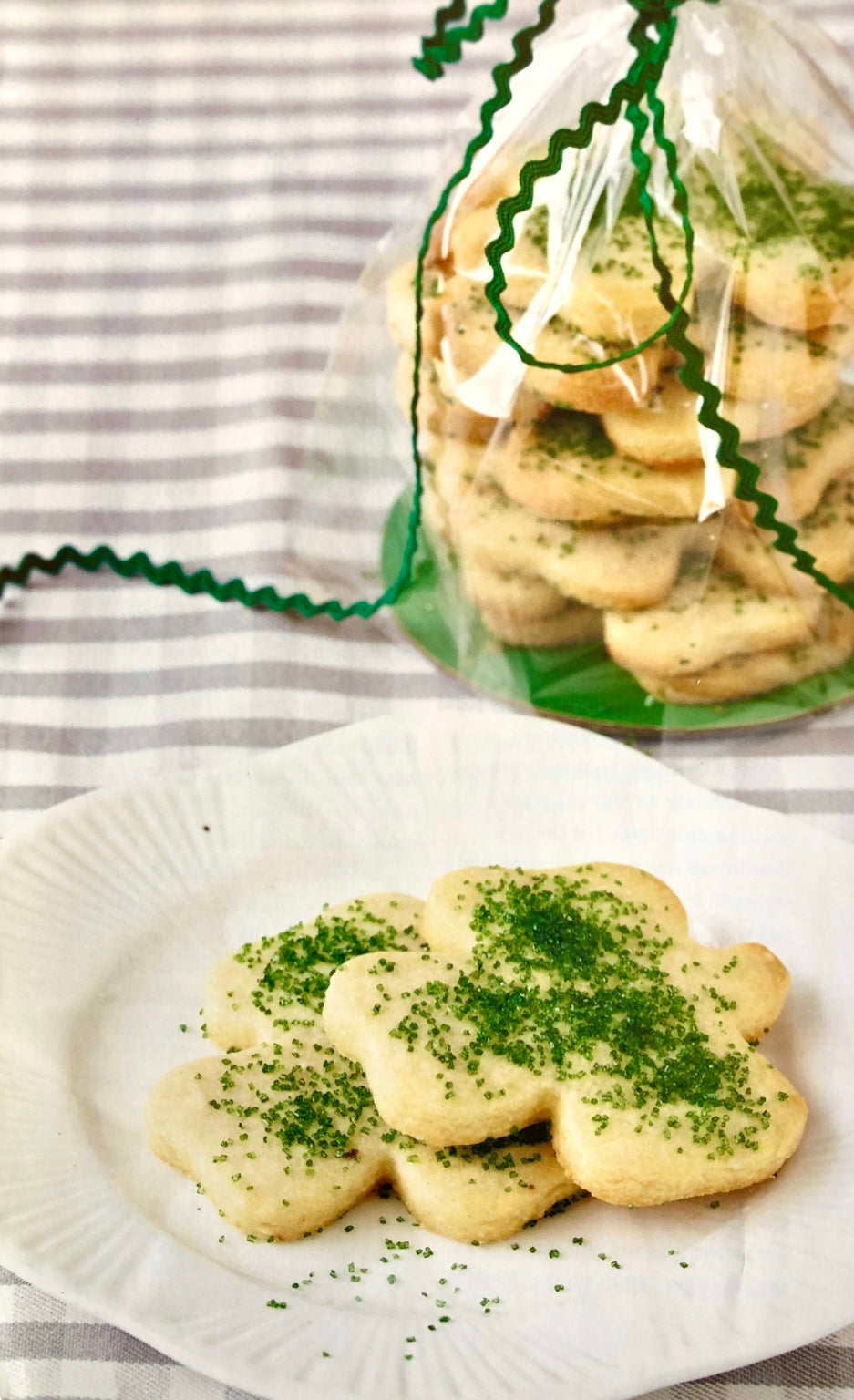 Recipe from All the Good Cookies cookbook, pg. 115
Yield: about 3 1/2 dozen cookies
2 sticks (one-half pound) unsalted butter, at room temperature
3/4 granulated sugar
1/4 cup fresh lime juice
2 teaspoons freshly grated lime zest
1 teaspoon vanilla extract
2 1/2 cups of all-purpose flour
1 cup ground almonds
Green decorating sugar
Preheat oven to 350 F. Line two cookie sheets with parchment paper.
Place the butter and sugar in a large mixer bowl and beat until smooth and creamy, about three minutes. Add the lime juice, lime zest, and vanilla, beating to combine. Scrape down the sides of the bowl and beat again. With the mixer on low, add flour and beat, scraping again, until combined. Stir in almonds and mix until well combined.
Divide the dough into three disks. Place the disks between two well-floured sheets of waxed paper and roll out to a scant 1/4-inch thickness (sprinkle with additional flour if dough is sticky). Using a 2 1/2-inch shamrock cookie cutter, cut out shapes and place on the prepared cookie sheets, about two inches apart. Sprinkle tops of shamrocks with decorating sugar.
Transfer to the oven and bake until the cookies just begin to brown on the edges, 10 to 12 minutes, rotating the cookie sheets on the oven racks halfway through the baking time. Cool on the cookie sheets for three minutes. Transfer to wire racks and cool completely. Repeat with the remaining dough on cool cookie sheets.
Store in an airtight container for up to three days or freeze for up to three months.